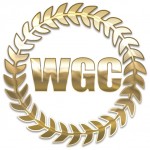 Chapter President : Dawn Moses
Contact : denver@thewomenofglobalchange.com
Dawn Moses is a high performance top level executive in the financial industry. Dawn has worked in various aspects of the financial industry since she was 16. Dawn's quick mind, ability to think outside the box and effectively manage people, with her proven track record have made her an industry success and sought-after mentor, life-coach and Performance expert. Dawn enjoys pushing her limits, and challenging what she thought possible to live life fully, helping others to do the same.
With Dawn Moses your goals and dreams break through obstacles to attainable reality. – whenever I do transition/launch coaching… the website is newdawnawakening, and purpose is to "Awaken the greatness that exists in each of us" do you think I could or should incorporate something in this last sentence regarding that? Something like With Dawn Moses your goals and dreams break through obstacles to attainable reality – awakening the greatness within or …. Dawn Moses expertise is awakening the greatness that exists within us all, your goals and dreams will break through obstacles to attainable reality. I don't know, I am struggling with the verbiage, and perhaps its just too wordy.. thoughts?
Dawn serves currently with the Women of Global Change as chapter president, she is also a member of COR (Colorado Obstacle Racers) and a founding member of Sacred Women's Circle. Dawn also supports St. Jude's Children's Hospital, Wounded Warrior Project and multiple programs for at risk use including Higher Ground Youth Challenge and Camp Choice. – higher ground is CO version of camp choice, does this sound ok to group like this?
As a successful single parent, Dawn is the proud parent of one son who served in the United States Marine Corp. She later became a foster parent for teenagers, fueling her passion for helping underprivileged children and those less fortunate in general. Dawn has touched thousands of lives with her mentorship, coaching and volunteer work.
Dawn currently resides in Denver CO, with her dog, Kemosabi and her mother whom she moved in with her to take care of after her father died. Her biggest joy in life is being a grandparent and spending time with her 5-year-old grandson. – do you think I need to change the way this is worded with my mom living with me, or take it out? I added it as I felt it humanized me more. Yet am not loving the way the sentence flows….