The Future of AI:  How Women Can Make a Social Impact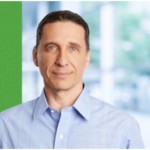 Marcos Campos is Head of Artificial Intelligence for Autonomous Systems at Microsoft, where he leads the artificial intelligence team and is helping create a next-generation AI platform that will unlock intelligence across different types of products and applications. Marcos has been working at making machine learning and artificial intelligence accessible to a large community of users for over a decade. Previously, he set the vision and strategy roadmap for machine learning at Oracle and Uber, focusing on creating scalable and easy-to-use platforms. He has been awarded over 30 patents for this work.
Allison Tibbs is a certified Personal Trainer & Healthy Lifestyle Coach who advocates for women to use fitness, nutrition, and self care as a way to create more peace, joy, and balance in their lives.  She leads by example, as she once struggled with depression and anxiety, and began her journey of healing through adopting a healthy and active lifestyle based on fitness, nutrition, and self care.
She now pays it forward by working with clients in the US, Canada, Caribbean, Mexico, and Asia through personal training, healthy lifestyle coaching, corporate wellness consulting, workshops, and keynote speeches.
She has worked with and collaborated with companies worldwide such as Cisco, Genentech, twitch.tv, Hogan Lovells, Nixon Peabody LLC, PepsiCo, to name a few.
She is a Women's Health Magazine Action Hero, international speaker, and best selling author who has been featured in major print, radio and TV outlets, such as Reader's Digest, Prevention Magazine, NBC, WCIU The Jam, Elite Daily, and mindbodygreen.
She has co-authored over a dozen books, including the best selling book "Mastering The Art of Success" with Les Brown, Jack Canfield, and Mark Victor Hansen.  She is also the creator of "The Clean Eating Guide" and soon to be published "Goal Digger 101".
She is currently based in San Francisco, CA and is currently working on new projects focused on at home workouts, clean eating recipes, and personal development.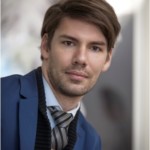 Mr. Gold is an experienced entrepreneur and visionary that has repeatedly outperformed in every position. Mr. Gold's success was achieved through creative leadership, recognized customer retention, strategic intuition, and passion for delivering positive results. Over many years Mr. Gold developed a rare combination of experience as well as strong and lasting relationships that are necessary in order to secure a competitive edge.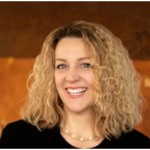 JiNan is recognized worldwide for her expertise in Intellectual Property. She has spoken about Intellectual Property in front of the UN Economic Commission for Europe and been a featured speaker at IP  in India, Italy, France, South Africa, Mexico, United Arab Emirates, Ghana, as well as New York City, San Francisco, Los Angeles, Chicago, and Research Triangle Park in the USA.
​As an inventor, entrepreneur, patent attorney and former USPTO patent examiner, JiNan's background gives her the ability to see intellectual property from the corporate, legal services and government perspectives – a unique personal perspective not common in this industry. She is registered to practice law in NC and with the US Patent and Trademark Office, and her technical background includes textiles, mechanical, chemical, and electrical engineering. In addition, she has experience with polymer fiber science, composites, biomedical devices, dentistry & surgical devices, fiber optics, software, blockchain, energy, biotech, and pulp/paper science. She has degrees in engineering, law, and theology from NC State, UNC Chapel Hill, and Duke University, respectively.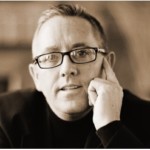 Dr. Jeffrey Magee, CMC, CBE, PDM, CSP
Jeffrey has been called one of today's leading Talent & Business Development Advisers in the areas of "Leadership & Sales." Magee works with C-Suite, Business Leaders & Owners, Military Generals, Entrepreneurial Unicorns, CEO2CEO Peer Groups & YPO leaders globally.
Best-selling global Author of YOUR TRAJECTORY CODE: How to CHANGE YOUR DECISIONS, ACTIONS, and DIRECTIONS, to become Part of the TOP 1% HIGH ACHIEVERS by John WILEY & of the MANAGERIAL-LEADERSHIP BIBLE Revised Edition by PEARSON EDUCATION, serve as THE course-ware to his suite of talent development programs; www.JeffreyMagee.com
He's the author of more than 30-books, 4-college text books, 4-best sellers, translated into 21-languages, and is the Publisher of PERFORMANCE/P360 Magazine (www.ProfessionalPerformanceMagazine.com), a former national Co-Host www.catalystbusinessradio.com/index.php.
Dr. Magee is a Certified Management Consultant (CMC), Certified Board Executive (CBE), Certified Professional Direct Marketer (PDM) & Certified Speaking Professional (CSP). He has been recognized as one of the "Ten Outstanding Young Americans" (TOYA) by the U.S. Junior Chamber of Commerce, twice selected to represent the United States at the World Congress as a Leadership Speaker (Cannes, France & Vienna, Austria). 3-term President of the Oklahoma & Las Vegas Chapter's of the National Speakers Association (NSA), and an SBA Entrepreneur of the Year.
Jeff served for 4-years as an appointed Civil Service Commissioner (Judge) for the City/County of Tulsa Oklahoma, before merging his firm for a short time in 2010 with WesternCPE. The United States ARMY National Guard & President George Bush recognized him with the high honor of the "Total Team Victory Award/Citation" for civilian contribution to leadership development with the National Guard.
Linda Clemons – Body Language Expert
Linda Clemons from Indianapolis, Indiana is the CEO of Sisterpreneur® Inc.  Linda is an award-winninga record setting sales producer as well as one of the top sales trainers in the world in the resort/timeshare industry where clients have generated over two billion in sales.
A Body Language Expert trained and certified in Analytic Interviewing and Statement Analysis ™ which is a process used to detect deception.
Her clients and audiences to include Southwest Airlines, Coca-Cola, Spanx, Publicis, Nielsen, National Urban League, Nestle, MGM, Major League Baseball, Wells Fargo. Leo Burnett Worldwide, US Customs, FBI, Marriott, Hilton, Wyndham and Starwood.  Her client list includes celebrities, executives, politicians, and entrepreneurs.
Linda has opened for or shared the stage with such notables as Oprah Winfrey, President Obama, Steve Wozniak co-founder of Apple, Dr. Condoleezza Rice and Mary Jo White former SEC Chair.
Awards to include but not limited to:
Office Depot National Entrepreneur Award
Women of Wealth Top Mentor Award
A listing in the United States Congressional Records for community work.
Sagamore of the Wabash the highest civilian award given by the governor in the State of Indiana.
Memberships-Rotary International
National Board member for the National Congress of Black Women
Recognized by President Obama for community work
Mike is an international business maverick whose contrarian strategies have helped his entrepreneurs generate tremendous growth and increase cash flow for their businesses. His students and clients come from a variety of different backgrounds but primarily are C-level executives and entrepreneurs. He specializes in getting cash for businesses as well as buying and selling companies across the world. Students from around the world are passionate to learn Mike's proven strategies.
Mike speaks, trains and coaches both nationwide and internationally about real estate, hyper-business growth and business acquisitions. Mike's presentation style has been described as edutainment; a mix of education and entertainment. Teaching takes place through platform, teleseminar, webinar and video conferencing.
Mike is the #1 bestselling author of "The Exit Formula: How to Sell Your Business For 3x More Than It's Worth Today", an in-depth how-to book on "Growth Hacking".  He also Co-Authored a book with Jay Conrad Levinson, "Guerrilla Credit: How to get Cash and Credit For Any Business".  Mike and Jay have collectively sold over 26 million books worldwide.
Mike is the Managing Partner of Security Equity Group, a company that specializes in rapid growth and giving back to the community. Mike is also co-founder of Boots2Suits. A company dedicated to helping veterans' transition from military service into civilian business ownership. Mike is also a veteran and is passionate about serving others first.
Raoul Davis & Chris Collins
"CEO Branding:  3 Keys to Gain Instant Brand Clarity and Increased Visibility"
About Chris Collins
For the last 15 years Chris Collins has created the visual brands for a who's who list of CEOs, personalities and products (many are confidential).  They've included a cast member of ABC's Shark Tank, one of the three most profitable inspirational speakers in the world, the author of the #1 selling personal finance brand in the world, and a world leading beverage company.  His signature three-day immersive brand experiences book out months in advance and he hand selects his clients.  His proprietary "bookends" branding process is one of the industries leading tools for helping to determine the guiding principles for developing a brand.  Chris is a successful real estate advisor and resides in Santa Monica, California.
About Raoul Davis
Raoul Davis helps CEOs, retired athletes, and executive leaders increase their visibility in front of their target audience through CEO branding. Davis has presented at CEO and small business forums around the world.  He is a regular contributor to Forbes, has been invited to participate at entrepreneur forums at the White House, U.S. Chamber of Commerce, and U.S. Senate, and his firm has won multiple awards for CEO branding, corporate branding, web design, PR, innovation, and company culture.
CEO and co-founder of a stealth AI startup that aims to revolutionize the way we connect.  Passionate about activating the next generation of women thought leaders.
Avid promoter of positive social Impact AI ideals, and participating in the creation of an emerging California renaissance: Changes happening to science, politics, spirituality, humanist philosophies due to the 4th industrial revolution's technological changes.  Laquelle has journeyed across multiple industries gathering unique perspectives and skills from Manufacturing, Music, Entertainment, and Visual Arts.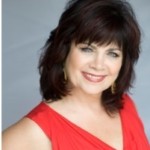 Arvee Robinson: "Your Message Matters!"
Arvee Robinson is The Master Speaker Trainer, international speaker, author of Speak Up, Get Clients. She teaches business owners and entrepreneurs how to use public speaking as a marketing strategy so they can attract more clients, generate unlimited leads, grow their business, and make a difference with their words. Arvee has trained over 5,000 individuals, given over 3,500 speeches around the world and has shared the stage with speaking giants, such as Mark Victor Hansen, Tommy Hopkins, Loral Langemeier, Shellie Hunt, and many more. Arvee is the top "How to" trainer in public speaking today. She offers speech coaching, speaker training workshops, and public speaking mastermind programs. Her programs will grow your business and make you money for the rest of your life.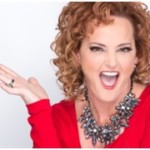 As a decorated US Army Black Hawk Pilot, Elizabeth McCormick flew air assault, command and control, top-secret intelligence missions, and transported high-level government VIP's, transitioning from her military service to corporate management with her exemplary business background including being a international contract negotiator, and commodity manager in purchasing and supply chain for global corporations. Elizabeth is now shattering the glass ceiling as an in-demand Motivational Keynote Speaker, Television Host of a new network program in development, and Leadership Specialist: currently #4 on the list of "Leadership Experts to Follow Online".
Her leadership and rise to success in the military paved the way for her professional achievements in corporate and entrepreneurial environments. Through her gifted art of analyzation and negotiation, expert mentoring abilities, mastery of management, and team-building skills, she led several teams throughout her career to top achievements that include millions of dollars in strategic cost-saving measures for regional, national, and global entities.
Her authority on Leadership, Customer Experience, Military, and Veterans Issues is highly sought after with the media. She is frequently seen on ABC, CBS, NBC, FOX, CW, in the Wall Street Journal and was just recently live on CNN for a segment on flying helicopter. Her personal development book, The P.I.L.O.T. Method; the Five Elemental Truths to Leading Yourself in Life, is a "must read" along with her 18+ business tip books in the Soar 2 Success series on leadership and entrepreneurial topics.
In addition to her aviation training, Elizabeth was trained in the US Army's Safety School to contribute to her unit's preparedness and readiness. In addition to the Army Aviator badge, her many military awards include the Meritorious Service Medal and Humanitarian Service Medal. In 2011, Elizabeth received the US Congressional Veteran Commendation for her service to her country and community as a disabled veteran.
Elizabeth speaks at 100+ engagements per year and is an in-demand motivational business success speaker with a focus on Leadership, Safety, Sales, Team Building, Professional Development, and Personal Growth, bringing a celebrity experience to events. Elizabeth inspires audiences, sharing her pioneering and insightful aviation lessons learned in a dramatically memorable and action-oriented keynote presentation. As a premier leadership trainer and top performing founding member of the John Maxwell Team of speakers, she is a dynamic and energizing expert sought after for events around the world.  In 2019, Elizabeth earned her Certified Speaking Professional (CSP) career designation bestowed by the National Speakers Association. To achieve this designation, the professional speaker must demonstrate documented proficiency over a minimum of five years, must receive positive evaluations from their clients, and be evaluated and affirmed through a peer-review process. When meeting professionals wish to hire a speaker with a high-level of expertise and competency, superior speaking ability, and a proven track record of professionalism and success, they can rely on those who hold the Certified Speaking Professional designation to deliver.
"Health Is Your True Wealth." ​- Dr. Linell King, MD
Functional Medicine Doctor, Community Educator, Lifestyle Mentor
For over fifteen years working as an internal medicine physician, Dr. King treated thousands of patients suffering from diseases such as heart disease, strokes, diabetes, cancer and other life-threatening diseases. After discovering the truth about our current broken healthcare system which also affected his own family, Dr. King left his practice and embarked on a mission to bring health and vitality to his patients and clients. Seeing the flaws with Western medicine and its reliance on prescription drugs, Dr. King traveled the world and became trained in functional medicine, nutrition, as well as hormone balance.
Through Dr King's lifestyle blueprint, you are able to harness a simple, self-care practice that is backed with science and research. These practices cover the 5 essential keys to resolving the underlying stressors that lead to the breakdown of health including your nervous system, your endocrine system, detoxification, nutrition and fitness. With awards such as "Most Wellness Focused Physician" and an Expy Writers award for his #1 Best Selling Book Mastering Vitality, Dr. King has become an international speaker on using the combination of both traditional and alternative practices to reach optimal health. The material he shares covers everything required to take control of your health and vitality, while dispelling the ever-growing number of fallacies and myths related to this subject. His program will work for all ages, but offers additional specifics to the middle aged "Baby Boomers". His unique ability of delivering his presentations in an upbeat and often humorous fashion, leaves his audiences with a new sense of excitement and motivation.
A renowned internist featured on ABC, NBC, and FOX, Dr. King received his medical degree from the University of Wisconsin School of Medicine, and completed his residency at The Johns Hopkins University Sinai Hospital Program of Internal Medicine. He now practices wellness and functional medicine in Southwest Florida at his "Naples Vitality" office, where he incorporates.
Lisa Haisha has Decades of Proven Experience as a Powerful Public Speaker
Good motivational speakers lead extraordinary lives, but to truly inspire your audience, they must also have the ability to translate their stories and life lessons into an entertaining and inspirational keynote speech that is relevant and accessible to your audience.
As a personal therapist to some of America's biggest Hollywood stars and executives and the co-founder of Whispers from Children's Hearts Foundation, Lisa's keynote inspirational speeches remind all of us that no matter how famous or successful one may be, all of us struggle with the common challenges of creativity, communication, connection with others, and the search for lasting fulfillment in life and work.
Heartwarming, humorous and insightful, Lisa's keynote motivational speeches provide her audience with real world tips for finding more peace, happiness and success in work and in life.
Lisa also offers business coaching and training workshops that will directly influence you and your team's ability to communicate in a manner that results in higher salesmanship, greater influence, improved leadership skills, enriched self-image and a more motivated workforce.
Lisa's unique and tested techniques resonate with clients because the proprietary SoulBlazing™ counsel and expertise is not one-size-fits-all. All of Lisa's speaking engagements are curated to accommodate each client's specific needs, expectations and goals.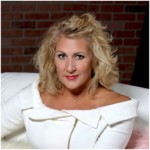 HELLO, MY NAME IS NICOLE
I am ridiculously passionate about all things branding.
I have been developing and designing brands since I was 13 years old — starting with my first job, rearranging the displays at the gift shop, to later creating marketing campaigns for the luxury spa I managed, to designing marketing materials at a New York print shop for local businesses, to launching my own design business more than 20 years ago.
Being educated in psychology and art history in college, along with my insatiable love for any type of design, passion for technology, and uncanny ability to read vibes has made me a master of learning about others' dreams and goals, then creating and communicating a formula to help them achieve those dreams and goals.
I have worked with companies to turn their unclear, easily dismissed brands into sophisticated, noticeable brands that have been recognized and featured by Google, and can be found in Target, Minted, Etsy and Pottery Barn.
There is little I love more than to help make dreams come true — by sharing my crazy passion to help entrepreneurs just like myself get from where they were to where they want to be!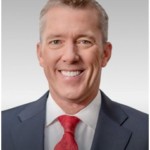 John Huck is the Emmy award-winning anchor for FOX5 News weeknights at 4, 5, 6, 10 and 11.
John joined FOX5 in June 2002 as the weekend anchor. In 2004, he was promoted to the weeknight anchor desk where he currently sits alongside co-anchor Christine Maddela.
In 2011, John was awarded the highly coveted Emmy for "Best Anchor" in the Pacific Southwest. The following year, John won an Emmy for his reporting on the truancy problem within the Clark County School District. In 2013, John was voted best anchor by voters in the annual Silver State Awards, and the following year, with more than 20,000 votes cast, John and Olivia were named best evening anchor team in the valley. In 2018 He won the Edward R. Murrow award and two Emmys!
John has also been recognized and nominated for an Emmy for his outstanding reporting. In 2004, John was the first valley reporter to uncover possible mortgage fraud involving Countrywide, years before the nationwide real estate bust. John is also credited with breaking the story of a valley slumlord who was bilking HUD out of thousands of dollars while keeping its tenants in miserable conditions.
Before moving to Las Vegas, the Chicago native worked at CNN (1992 – 1997) as a Newsource correspondent bringing viewers across the country live reports from the scene of many noteworthy stories like the Oklahoma City bombing, the O.J. Simpson murder trial, the Olympic Park bombing, the U.S. military intervention in Haiti along with many natural disasters.
John served as a fill-in anchor for Headline News and was on the desk when the Northridge earthquake struck in January 1994. He was on the air for hours after the initial quake bringing viewers information and some of the first pictures of the devastation.
In 2010, John was inducted into the Nevada Broadcasters Hall of Fame for more than 20 years in the broadcasting industry.
John earned his undergraduate degree in business and graduate degree in communications management from the University of Southern California.
Outside of work, John is an accomplished swimmer and competes in open water swims in Lake Mead. He also enjoys skiing, mountain biking, golf and hiking.
Minnie Foxx is an African-American singer-songwriter and actress, winner of Best Overall Performer in a Live Stage Play at the Black Music Awards, ~The Stunning Chanteuse-by Vanity Fair Magazine, Minnie Foxx was the former longtime companion of Michael Jackson's head defense lawyer Thomas Mesereau. Originally from Toledo, Ohio, she has appeared in a wide variety of television, film, theatre, radio, print, fashion, and entertainment productions, and is a partner of Collier Image Studios and The Kidz Klub.Njc. Her community outreach is bringing awareness to domestic violence, Literacy, and Mentoring Our Youth.
A.M.P – Aurea McGarry Productions
Emmy Award Winning TV Show Host, Producer, Director, serving as a judge for the Emmy Awards and on the Board of Governors. An Author & Co – Author of 8 Self Help Books, Speaker, Emcee, Founder of Live Your Legacy Summit event series and A.M.P – Aurea McGarry Productions – A media training & concierge company for business owners & Non-Profits. Currently a frequent lead TV Host for "Atlanta Live" on WATC TV. A Cancer & Domestic Violence Sur-THRIVER and Walking Miracle!
As an author, speaker and success coach, Aurea has been featured on over 450 radio shows and dozens of TV shows across the country including; The 700 Club, Atlanta & Company, Atlanta Live, Fox Good Day Extra, NBC Daytime Tampa Bay, PBS, ION, Nite Line S.C, Good Morning Austin and many others with audiences in the millions.
AN EXPERT IN THE INDUSTRY
As a sought-after speaker and emcee she travels the country inspiring people to live their best legacy now and as a media concierge speaker she teaches business owners and Non-Profit organizations how to become the "Go To" celebrity expert in their business by partnering with the right media outlets for their industry to land TV & radio show interviews.
Aurea has overcome many struggles in her life including the murder of her father, divorce, domestic violence, cancer and the removal of her vocal cord nerve that left her unable to speak and she wrote her autobiography about how to overcome them all, staying positive and successful, titled "I Won't Survive, I'll Thrive!"