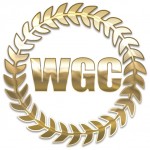 Chapter President : Chinyere Anokwuru
Contact : nigeria@thewomenofglobalchange.com
PROFILE:
Chinyere Anokwuru is an empowerment Specialist,  a poverty alleviation expert, a  grassroots reformer and a multi- award winning advocate for the economic empowerment of women.
She is the founder of Selfworth Organization For Women Development,  a non governmental organisation seeking to end the lowest form of domestic violence,  hunger and poverty by empowering rural and urban slum women with free professional training in different trade skills and also provide them with interest free loans specifically targeted for the purchase of the necessary equipment they need for their business start up thereby breaking barriers and generational cycles of poverty.
Her organisation invests in local women to help them acquire life skills and start up small businesses to help ease the conflict between work and family responsibilities – one of the many reasons for women's economic inequality and domestic violence.
She is a transformational leader with over ten years experience working in the rural and  urban communities to reduce domestic violence, poverty and create wealth with a major focus on rural and urban slum women and vulnerable girls.
Chinyere has impacted and empowered over one thousand women in different communities in Nigeria with skills and tools to succeed in their businesses. Most of the women she focuses on are poor, majority of them are victims of domestic violence who she providing with the training and resources to face their attackers and make informed decisions on what is best for their lives. The other women she works with are widows and impressionable young girls.
She believes that most rural/urban slum women lack skills to negotiate in their homes, relations and to succeed in their business because they lack access to proper training and the required finance to fund their businesses.
She provides the needed succor by breaking the barriers and challenges they would experience in their quest to acquire qualitative training access to finance.
Chinyere overcame significant odds herself and a difficult situation to become an exceptional example of what an oppressed woman can achieve through the unfailing grace of God and sheer determination. From struggling to make ends meet, to losing a child to poverty. Determined to make something meaningful out of her life, Chinyere soldiered on to become a senior special assistant to the former governor of Lagos State.
She understands that many women and girls experience the same hardships that she faced for three reasons: lack of funds, lack of education or skill and social customs.
Following her belief that education and the economic empowerment of women is key in nation building and in maintaining home balance, she birthed Selfworth Organization For Women Development as a platform for the continuous  education and empowerment of women.
Chinyere Anokwuru is the Chief Executive Officer of Multidreams International Limited, a company that represents different foreign manufacturers and deals on the sales and distribution of hair extensions.
She is an alumni of the Enterprise Development Centre of the Lagos business school where she holds a certificate in Social Sector Management.
Chinyere is a certified Empowerment Coach and trainer and holds a certificate of training from the Imagine Institute, USA.
Widely recognized as a key player in improving the socio-economic conditions of women and girls, her commitment to helping others has earned her different awards, chiefly among them is the;
– Meaningful world Award given by Meaningful World United Nations, New York. 2017
– Inspirational Woman in the public Sector given by Eloy Awards Nigeria. 2017
– Recipient of Sheroes Global Outstanding Humanitarian Award 2018
– Winner of Her Network Woman of  the year award 2018
– Outstanding Achievement Award given by Life Changers Foundation; United Kingdom. 2015
– The Wise Woman Award given by Wisdom for women international; United Kingdom. 2016
– The Star Award given by LiftEffects; United Kingdom. 2016
– Award for Selfless Community Service given by the Christian international business and professional women association. 2014
– Winner civil society SDG's award 2018
– Named in march 2019 as one of the 100 most inspiring women in Nigeria by Leading Ladies Africa Amongst others.
Chinyere Anokwuru hopes to provide access to trade skills training and finance for 100,000 rural and urban slum women throughout Nigeria in the next 5 years.
Chinyere Anokwuru is an advocate for women participation and inclusion in all levels of society from the grassroots to the top.
She has partnered with Lagos state government and other relevant stakeholders to carry out different empowerment projects.
Chinyere intends to make a difference in the NGO sector in Nigeria, by creating, developing and implementing sustainable poverty alleviation projects that promotes the empowerment of women and girls to fight against abuse of any form and domestic violence .
Her core belief is that Women are an integral part of every thriving society.
In accordance with this belief, Chinyere has dedicated her life to mentoring, coaching, and empowering women and girls to  accomplish their life's goals.