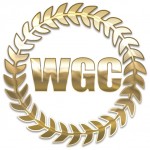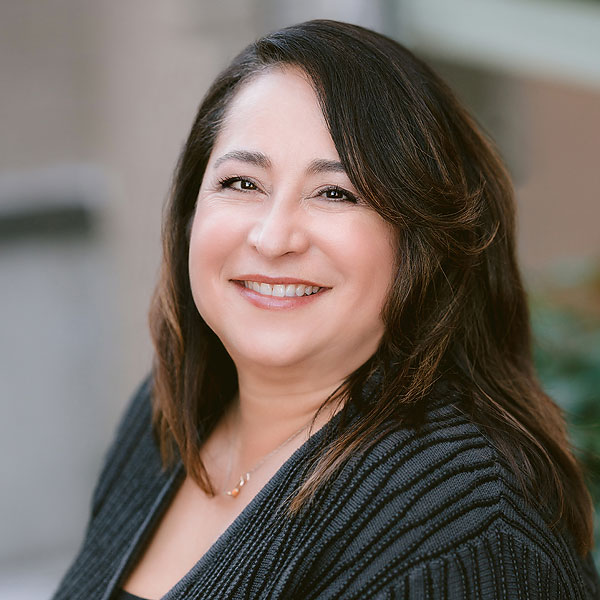 Chapter President : Sandy Dupleich
Contact : Seattle@thewomenofglobalchange.com
Three words come to mind when describing Sandy's professional demeanor: analytical, engaging, and kind. With over 20 years as a finance and operations executive, Sandy has mastered the art of growing a business, developing teams, and creating an inclusive environment for all to thrive. In addition, she possesses exceptional business acumen and strategic execution skills with a keen eye for process improvement. So naturally, this caught the attention of Microsoft, where she currently works as a Senior Business Planner on the Cloud Business Operations team.
Before her current role, she held an executive position for a Seattle-based language company while actively participating in community engagement projects and NGOs. Additionally, Sandy has supported Supplier Diversity initiatives through her board position with the Northwest Mountain Minority Supplier Development Council and was recognized for her commitment to supporting and advocating for minority businesses by being awarded the John A. Gilmore Supplier Diversity Leadership Award.
With a long career in the language industry, it was natural for Sandy to serve as President of the Association of Language Companies, the language industry's national trade association. Additional board roles include seven years serving on the Board of Directors of the non-profit organization King County Sexual Assault Resource Center. KCSARC provides counseling, legal advocacy, and other vital services for survivors of sexual assault.
Sandy is originally from Bolivia and has lived in the Seattle area since immigrating to the United States with her family. She is a passionate boater, and when she's not working, you will find her and her husband on their boat named Sea Bear somewhere in the Salish Sea. Sandy balances her busy work life spending time with her husband and three children, practicing yoga, blogging, or knitting something warm and cozy.
The Women of Global Changerecently honored Sandy by selecting her to serve as the President of the new Seattle Chapter. The Seattle Chapter's first area of focus will be to shed light on the pivotal role that access to affordable childcare plays in the ecosystem of women in the workforce. Sandy is thrilled to take on this new role and for the opportunity to create social impact in her local community.
Chapter Vice President : Diane Gaddis
Contact : Seattle@thewomenofglobalchange.com
"If you can list five CEOs by name, how many are minority females?", a typical question asked by Diane. As an entrepreneur for most of her professional life, she has witnessed and experienced the disparity in supporting and nurturing minority female business owners. Knowing this, she strived to one day be in a position to impact change. As Vice President of WGC Seattle, Diane is hoping to do just that!
After 21 years of the tech industry grind, Diane took some time off to decompress but is actively seeking to join the workforce as an employee and not as a business owner. She hopes to land a position soon that will utilize her start-up entrepreneurial skills along with her 18 years of Microsoft tenure. For background, Diane was the founder and operator of Gaddis Events (2001 – 2018), a Seattle firm that primarily provided project management and program logistics for the tech industry. Under Diane's vision, her team has managed many successful events, marketing programs and earned unparalleled client satisfaction.
Diane's keen business savvy is equaled by her sheer creativity. She trained to be a medical illustrator and this artistic sensibility, yet the scientific approach is reflected virtually in everything she does. She thinks less "outside the box" and more "there is no box" while being very prescriptive and organized in expressing plans and information. It's important to note that every creative journey she takes, whether a client project or a personal endeavor, Diane is wholly committed. She ends every day with a meditation focusing on what she learned about herself.
Born in Vietnam, Diane spent the first 18 years of her life in Southeast Asia. Diane is married to a commercial real estate broker/ professional chef/ Mountaineer instructor. In addition, she is the mother of a high school senior, talented musician, academic achiever, snowboarder, activist, and future female lead. When Diane is not in the office, she is likely hiking, foraging, paddleboarding, or skiing with her family. But always, at the end of the day, she enjoys good local wine, home-crafted food, and the company of loving friends and family.
As a previous mountaineer, she successfully summited the three highest peaks in Washington. While in training (a lot of hiking), she became increasingly passionate about climate change and protecting our forests which inspired her to study plants, fungus, and naturally to the heritage of tribes, indigenous cultures, and plant medicine. These studies evolved into discovering more about tribal communities, the rich cultural practices passed through generations, and, unfortunately, the negative impact of widespread systemic programs. In addition, thousands of women, girls, and children are missing. Four out of five women experience violence, and of the cases reported, there is a lack of justice. With over 535 tribes not federally recognized, there are limited resources to support these communities, especially for women and young girls. Diane believes that as long as we live and thrive on this land, we should all find our way to pay respect, and support the first peoples of this nation to thrive and prosper.
Other NGO involvement:
> Council Member, NW Mountain Minority Supplier Development Council
> Climb Committee Member, Basic SIG Organizer, The Seattle Mountaineers Climb Committee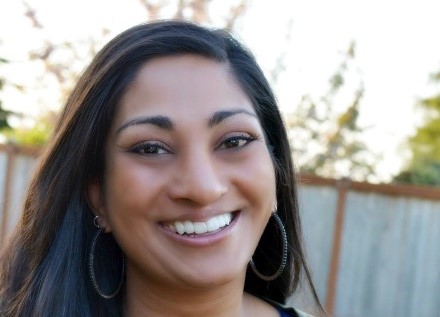 Chapter Board Member : Sapna Sheth-Pollard
Contact : wgcseattle22@gmail.com
Sapna Sheth-Pollard was born and raised in Rock Springs, Wyoming. She graduated from the University of Minnesota with a Bachelor's degree in Family Social Science and from Strayer University, and with a Master's in business management. For the last 20+ years, Sapna has worked to support for-profit and non-profit organizations in areas such as building new processes, procedures, and trainings to supporting software developers and engineering teams in creating systems that support frontline client and customer service teams. Sapna is known for her effective program management style, her ability to dive into the details while creating a large holistic picture for overarching goals and for her work hard, play hard attitude! Sapna is currently a Consultant with Prime 8 helping to deliver RoB (Rhythm of Business) best practices, creating programs for new Consultants and delivering as a support Consultant at Microsoft.
Sapna has volunteered for a variety of organizations. In college, she found that St. Paul Hospital had yet to implement a prevention program for Shaken Baby Syndrome. She took it upon herself to advocate the needs for board approval and funding, created a program and implemented it with the time and support of volunteers whom she recruited. Since that time, Sapna has continued to dedicate her time to a variety of non-profit organizations as a volunteer, as a volunteer program manager and as a CASA advocate for foster children. Sapna most recently volunteered in a sanctuary caring for neglected children.
When Sapna is not working or volunteering, she enjoys tennis (her favorite sport), while running, hiking and indoor fitness is always a next best activity! She adores spending time with her nieces, nephew and her extended family who recently introduced two new grandbabies to the family! Sapna resides in Kirkland with her husband whom she feels blessed to have found. There isn't another place she likes to be than spending time with him and their pups, her lab, Sofie and a Havanese named Scruffy.