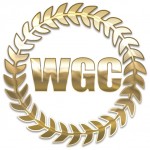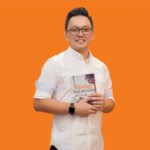 Chapter President : Kenneth Choo
Contact : singapore@thewomenofglobalchange.com
Author of Mother Industrialist | Founder & CEO of KC Creative Marketing Pte. Ltd.
Kenneth Choo is the author of Mother Industrialist – Perfecting the Balance between Motherhood and Business Success, a speaker on Mompreneurship & Work/Life Balance, a podcast host of Mompreneur Space Live Show and an entrepreneur.
He has been working with mompreneurs for the past 14 years in the area of advertising, media, sales and marketing and for the past 6 years he has been helping his mompreneur community build their businesses through his creative marketing consultancy.
Kenneth strongly believes that Women are the Changemakers of the New Economy because they are towering strengths in their families, workplaces and communities. He also believes that they need more support to become the greater changemakers they all can be.
His vision is to empower every woman in the world with the skills, mindset, knowledge, resources and community to thrive, profit and sustain herself and her family and build a better world with love, compassion and empathy.
The WGC Singapore Chapter is excited to announce it's latest campaign to encourage girls and women to learn more and work in the tech industry using AR and VR technologies.
Empowering Girls and Women in AR and VR Tech – HerVerse Workshops
Join the Women of Global Change Singapore Chapter, under the leadership of President Kenneth Choo, in our ongoing campaign to empower girls and women in the fields of Augmented Reality (AR) and Virtual Reality (VR), specifically focusing on blockchain, NFTs, and metaverse technologies in collaboration with Smobler. Our initiative, HerVerse Workshops, is designed to provide essential skills and knowledge to the next generation, fostering a supportive environment for females in the rapidly evolving digital landscape.
Campaign Mission:
Our mission is to bridge the gender gap in technology by equipping girls and women with the tools they need to thrive in a digital, Web 3 world. Through interactive workshops and collaborative experiences, we aim to empower participants with the skills, confidence, and understanding required to succeed in AR, VR, and related emerging technologies.
Key Objectives:
Education and Skill Development: Provide comprehensive training in AR, VR, blockchain, NFTs, and metaverse technologies through engaging workshops.
Parent-Child Bonding: Foster strong connections between parents and their children by encouraging joint participation and learning.
Empowerment for All Ages: Create a platform that caters to participants of all ages, ensuring that girls and women from different life stages can benefit from the workshops.
Workshop Content:
Our workshops focus on hands-on learning, allowing participants to:
Gain insights into AR, VR, blockchain, NFTs, and the metaverse.
Develop skills in creating digital assets, avatars, and virtual environments using tools like VoxEdit.
Explore the potential job opportunities and careers in the emerging technology sectors.
Benefits:
For Participants:
Acquire valuable skills in AR, VR, and metaverse technologies.
Boost confidence in navigating the digital world.
Gain exposure to innovative career paths.
For Parents and Adults:
Strengthen relationships with their children through shared learning experiences.
Develop a deeper understanding of the technology shaping the future.
Acquire new skills and broaden their knowledge.
How to Get Involved:
Stay tuned for upcoming HerVerse Workshops in your area and be part of this empowering campaign. By participating or supporting our workshops, you contribute to closing the gender gap in technology and helping young women build a strong foundation for success in the digital era.
Note: Your support makes a positive impact, as a portion of the proceeds from our workshops will be donated to organizations dedicated to furthering the advancement of women in technology.
About HerVerse Workshops:
HerVerse Workshops is an ongoing initiative by Women of Global Change Singapore Chapter. Our goal is to empower girls and women with the skills, knowledge, and confidence to thrive in the digital age. Through accessible and engaging workshops, we aim to create a lasting impact on the lives of participants and encourage their active involvement in shaping the future of technology.