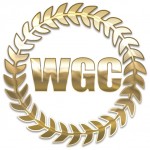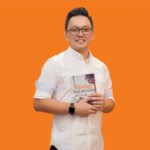 Chapter President : Kenneth Choo
Contact : Kenneth@kccreativem.com 
Author of Mother Industrialist | Founder & CEO of KC Creative Marketing Pte. Ltd.
Kenneth Choo is the author of Mother Industrialist – Perfecting the Balance between Motherhood and Business Success, a speaker on Mompreneurship & Work/Life Balance, a podcast host of Mompreneur Space Live Show and an entrepreneur.
He has been working with mompreneurs for the past 14 years in the area of advertising, media, sales and marketing and for the past 6 years he has been helping his mompreneur community build their businesses through his creative marketing consultancy.
He has been featured on CNA938, MoneyFM89.3 and many podcasts to talk about Mompreneurship & Women Changemakers.
He has also been invited as a guest speaker in Mrs Singapore & Classic Mrs Singapore 2019.
Since 2018, Kenneth has also been producing events and workshops for his mompreneur community and has spoken on various stages and online platforms about parenting and mompreneurship.
In May 2020, Kenneth & his business partner Jack launched their inaugural programme Stage Closer SHEROes where they mentor female speakers to be the female powerhouses and the leaders in the new economy.
In Nov 2020, he also launched his 1st inaugural Changemakers Virtual Summit for Women where they featured 17 female powerhouses such as Claude Silver (Chief Heart Officer of Vaynermedia), Tin Pei Ling (Elected Member of Parliament in Singapore), Hannah Tan (Media Celebrity in Malaysia) and his female students from Stage Closer SHEROes.
Kenneth strongly believes that Women are the Changemakers of the New Economy because they are towering strengths in their families, workplaces and communities. He also believes that they need more support to become the greater changemakers they all can be.
His vision is to empower every woman in the world with the skills, mindset, knowledge, resources and community to thrive, profit and sustain herself and her family and build a better world with love, compassion and empathy.