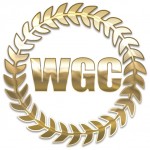 Chapter President : Maggie Indopu
Contact : zambia@thewomenofglobalchange.com
POSITIONS HELD
2003 – Ordained Church Deacon
2005 – Ecumenical Prefect
2008 – Chairperson of UNZA Campus Ministries
2008 – PATHFINDER Director, University SDA Church
2014 -DNK Head of Programming and Personal Assistant to the CEO
2014 -Head of Physics and Chemistry Section Crested Crane Academy
2016 -Pastoral Head of Crested Crane Academy
2017 – Co-founder and Adviser of ZAM-PECCERS Zambia
COMMUNITY/ SOCIAL COMMUNITY ACTIVITIES ENGAGED IN
a. Prison Ministry – interested in reformation of offenders and how best they can use second chance and plough back into society.
b. Back to Our Roots – contributing to the communities that raised me up.
Fundraising funds for the building of my childhood Sefual SDA Church and renovation of Sefula Secondary School and The University of Zambia.
c. Make life better – helping struggling people who have obstacles their lives.
Affording counselling, career guidance, school application details and mentorship
d. Education – teaching literacy to young people and encouraging academic excellence.
e. Equality – combating poverty through education and entrepreneurship and access to basic needs.