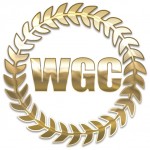 Chapter President : Carole Peaks Cheatam
Contact : atlantawest@thewomenofglobalchange.com
Carole Peaks Cheatam has recently exited retirement to begin an encore career in the financial services industry with a goal of educating families in Middle America as to how money works….keeping more of what they earn and establishing generational wealth. Prior to retirement she had a successful legal career, dabbled in real estate investing and as a consultant to start up companies. As a military wife she has had the opportunity to live in several communities where she and her family quickly embraced their new surroundings by becoming active and vital members of the community through church, school and political activities. While in "retirement" she became a life coach and began using her mentoring talents to minister to women through her group Re-Discovering You. Carole believes that women in their busy lives of nurturing a family, pursuing a career or dealing with life's challenges can sometimes lose sight of their dreams or fail to tap into their God given talents. She mentors/coaches women as to how to rediscover those talents and begin to realize those deferred dreams.
Throughout her life Carole has always had a heart for service. As a young adult living in New Jersey she was very active in community development. She headed an organization with the goal of helping to lift families out of poverty, through education, housing opportunities, and family care. Learning of the Women of Global Change and their mission, she was honored to became a member and serve as President. In just a few short months, she was able to rally like minded friends and associates to join her in a quest to make an impact in the Atlanta metro area. Their chapter has embraced serving the homeless by partnering with various organizations throughout the city, thereby working with men, women, and children. In their very first project they partnered with a well established church in the City of Atlanta where they served homeless men living on the streets. It was particularly poignant since the day of service was the day before Father's Day.
Carole is the mother of two adult children and five grandchildren. She's an avid runner, accomplished cook and a networking junkie! She still claims the title of "Jersey Girl" but hopes she's made a positive impact in lives throughout all of her travels.