Calling All Women of Global Change Sponsors
If you're interested in truly making a change in the world, you might want to consider becoming a sponsor for the next Women of Global Change's Summits/ Programs. The renowned WGC is offering this unique opportunity to individuals and corporations to get involved in one of the most exciting social impact initiatives.
Sponsoring a Membership
Sponsoring the WGC Gateway
Sponsoring the WGC Youth Initiative
All funds provided by sponsors will go 100% to allowing new individuals to experience the specified WGC program.
ALLIANCE PARTNER: $25,000

The Women of Global Change Alliance Partner Sponsorship affords you and your brand/organization many opportunities. This sponsorship level is meant for the leaders who are looking to bring mastermind level mentorship into your brand, as well as create major networking, learning, and service opportunities to your team.
Some of the amazing benefits of the Alliance Partner are:
2 WGC Summit VIP Registrations

Branding and Highlight in all Alliance Partner Promotion Sections

In sponsor area on all marketing material

Name/logo on dedicated Alliance Partner web page

Logo added to Alliance Partner step & repeat banner

Sponsorship of 5 Premier Memberships for Underserved Women to the Gateway Program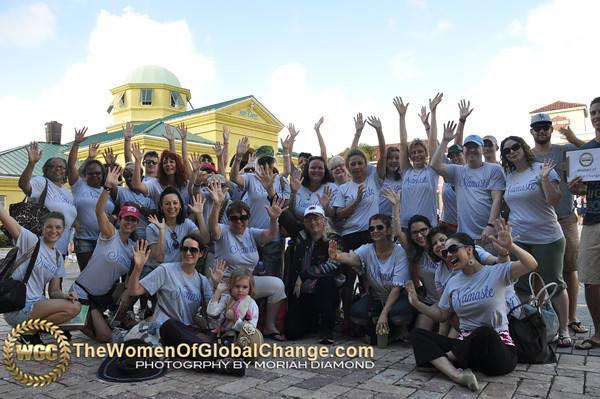 FOUNDER'S CIRCLE: $50,000

The Women of Global Change Founder's Circle is meant for organizations or brands that want to partner with WGC in a social impact and education initiative. If your goal is to bring leadership development & corporate humanitarianism to your organization –  this is the partnership level for you.
Some of the amazing benefits of the Founder's Circle are:
Work with WGC Leadership Team on Joint Initiative

Premier Branding Placement on All WGC Materials

Logo in prominent placement on all WGC materials

Full page ad in all WGC event booklets

Branding on partners banner in front of the room at all events – National & International

Branding added to all WGC digital presentation material

Branding added to partner tribute advertising

Co-Branded PSA & marketing campaign opportunities

Social media mentions from WGC leaders & ambassadors

Booth/suite opportunities at applicable events

4 WGC Summit Partner VIP Passes

Sponsorship of 10 Premier Memberships to Underserved Women to WGC Gateway Program

Invitation to Special Events and VIP Access at WGC Socials

Annual Inclusion in Corporate Social Impact Report