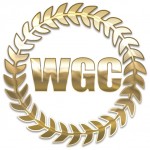 WGC Cádiz (Spain) Chapter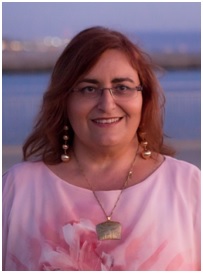 Chapter President : Gema Ramírez
Contact : cadiz@thewomenofglobalchange.com
PERSONAL:
Gema Ramírez works with consciously aware professionals and leaders who are ready for
profound, spiritual transformation.
Gema Ramírez has a global vision: her Dream is that everyone becomes a Conscious Leader,
taking personal responsibility and leading from the Heart with the values of Love and
Compassion. She strongly believes that Conscious Leadership is the solution of today´s
challenges, because when every person starts leading from the Heart, in service to each
other, each person is transformed and everyone is transformed. Conscious Leaders raise
their consciousness because they understand that the problems that we have created as a
collective cannot be solved from the state of consciousness that created them.
An avid learner, she loves spending her free time learning new things to incorporate to her
teaching and developing herself, because she knows that the further she goes, the deeper
she can take her students and clients. She also loves travelling and supporting others to
make their dreams come to live.
PROFESSIONAL TRAJECTORY:
Gema is a Transformation Coach and Spiritual Mentor and Teacher. She is the founder of
the Consciousness Academy and WOMAN 5.0.
Being an altruist by nature, Gema is the president of the Shambhala Trust (an organization
based in the UK dedicated to offering healing and conscious education), the Vicepresident
of the association Andalucía Es Mindfulness (facilitating silence and mindfulness retreats in
Andalucia) and she is now also the President of WGC Cádiz (Spain).
With more than 25 years of corporate experience in the areas of Team Leadership,
Customer Services, Training and Change Management, she integrated that with a whole life
dedicated to explore spirituality and consciousness, working with enlightened spiritual
leaders who have shaped who she is today.
She is also an International speaker (has spoken in stages in Europe and the US as well as
online) and writer (has collaborated in 3 books and has 3 self-published e-books).
In 2017, she launched the first ever online summit in both Spanish and English on Conscious
Leadership called ´Global Consciousness Summit´, where she interviewed 20 global
conscious leaders on how they are contributing with their conscious leadership to the
world.
Currently, she has her own conscious coaching and training practice and is building her
online conscious business based on conscious business initiatives and authentic marketing.
She is dedicated to serve others with her coaching mentoring, webinars and workshops.
BOOKS:
International best seller ´Love Unboxed´
´Love Unboxed 2´
´Women of the New Paradigm´ and
´El Libro Blanco del Coaching´ (from Asesco).
AWARDS:
Finalist of Mentoring Awards (London 2019), Women Appreciating Women (London, 2018)
and Women Life Activation Award (London 2017).
20 years of corporate experience in international blue chip companies in Customer Services
Leadership, IT Training and Change Management. With companies like Cisco Systems, IBM,
Astra Zeneca and others.
QUALIFICATIONS:
Executive Coaching (Impacting Leaders with Michael Neill, online, US)
Transpersonal Coaching (Performance Consultants, London)
Personal and Executive Coaching (AlientaCoaching, Spain);
MBSR Mindfulness Practitioner (Palouse Mindfulness)
Speaking and Business Studies (Frontier Trainings, ongoing)
High Impact Training Instructor – F.I.R.E. (University of Change, Spain);
Conscious Business Change Agent (Humanity´s Team);
Change Management Specialist (Prosci, UK)
PNL Master Practitioner (UK, India)
Training Design, Development and Delivery (IITT, UK)
Reiki Master
Magnified Healing Master Teacher
CONTACT:
Gema can be reached on: info@gemaramirez.com
Facebook: https://www.facebook.com/gema.ramirez1
Facebook page: https://www.facebook.com/gemaramirezpage/
Facebook group: https://www.facebook.com/groups/ConsciousAcademy/
LinkedIn: https://www.linkedin.com/in/gemaramirez/
Websites: www.GemaRamirez.com
www.ConsciousnessAcademy.Global