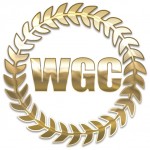 Chapter President : Gehan El-Shennawy
Contact : egypt@thewomenofglobalchange.com
PROFILE:
Gehan El-Shennawy is the Chief Strategy officer of Vantage BDS, Vice Chairman of Ascendant Global and Board member at ADIB Leasing, with a marketing career spanning over 20 years and recognized as one of the most professional Head Hunters and Recruiters in Egypt, held the position of MD of Talent Source Consultants and certified trainer. She held top management positions at several high-profile organizations, including Vodafone, HSBC, Masary (e-wallet), Land O' Lakes, Qualcomm and CIB. She was one of the top marketers for the telecommunications giant Vodafone, developing the widely successful national Value added services, launched the consumer banking services with HSBC Egypt as Head of Business Development, after which launched Masary e-wallet. Having come up with several novel innovations that spread throughout the Egyptian market, El-Shennawy plans to channel the same creative instinct to help bring out equally inventive and pioneering creations for Vantage BDS and Ascendan Global clients.
Gehan holds an MBA in Finance & International Marketing from the Arab Maritime Academy for Science and Technology in Alexandria, Egypt and a BS in Commerce from the University of Alexandria, Alexandria, Egypt. Gehan is fluent in Arabic, English, and possesses working knowledge of both French and German.