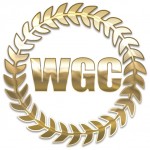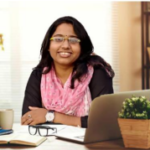 Chapter President : RICHA SAXENA
Contact : India@thewomenofglobalchange.com
Richa Saxena created KOSH as a start-up and started working in the same sector while studying. After completing her master's with a GOLD MEDAL AND ONGC SCHOLARSHIP. In 2020 March KOSH: The Treasure of Khadi officially hit the ground as a textile start-up making an innovative fabric of KHADI and named it "organic khadi" a one of a one-of-a-kind concept of biodegradability and circularity. She also focused on making the organization work on the pillars of sustainable development and zero waste. She started KOSH with 10 women in a rural community, as she expands into new communities she revives the creation of traditional KHADI. From an organization of 10, it grew to 1500 in the last 3 years and she is now working in collaboration with the Women of Global Change as the India Chapter President to provide educational seminars on how the women in her company can achieve financial independence and continue with their Khadi crafting for sustainability.
Richa's Achievements:-
She Has Been Awarded By The Dainik Jagran For Her Spectular Work In The Times Of Covid.
Youth Face of Khadi Award From KVIC.
Council Member of WICCI From Delhi Design Council.
Khadi Exporter Of The Year 2021
Sustainable Fabric Of The Year By GEC ,The Netherlands – 2022
Green Product Award -2023 By Future Fabrics, London
12th Position In Top 75 Woman From India Received Award From President Of India-2023
3rd Of Top 8 Women In Sustainable Textile From India By Bill Gates Foundation -2023.
EmpowerHer: Crafting Financial Independence with Sustainability
Introduction: Join hands with the Women of Global Change (WGC) India Chapter as they collaborate with "KOSH: The Treasure of Khadi" to bring about a transformative movement. Led by the passionate Chapter President, Richa Saxena, this initiative aims to empower women and families by fostering financial independence through sustainable practices. Through skill development in crafting clothing from recycled materials and fostering the creation of sustainable businesses, the EmpowerHer campaign is set to change lives while contributing to a greener planet and teaching financial independence.
Campaign Goals:
Empowerment Through Education: Provide workshops and training sessions that equip women and families with essential financial literacy skills, enabling them to make informed decisions about money management and entrepreneurship.
Crafting Sustainability: Teach the art of crafting clothing from recycled materials, focusing on the principles of upcycling and sustainable design. By repurposing materials, participants will learn to reduce waste and minimize the environmental impact of fashion.
Entrepreneurship and Business Skills: Nurture a culture of entrepreneurship by guiding participants in creating and running their sustainable businesses. This includes mentoring in business planning, marketing, customer relations, and sustainable production practices.
Collaboration with KOSH: Partner with KOSH: The Treasure of Khadi, an organization that celebrates the cultural heritage of khadi while promoting eco-friendly practices. The collaboration will enrich the initiative with traditional wisdom while encouraging innovation in sustainable fashion.
Community Building: Foster a supportive community where participants can network, share experiences, and collaborate. The sense of unity will amplify the impact of the initiative and provide a strong foundation for personal and collective growth.
Campaign Activities:
Workshops and Seminars: Organize interactive workshops and seminars covering financial literacy, sustainable fashion, and entrepreneurship. Experts in the fields will be invited to share their insights, empowering participants with valuable knowledge.
Crafting Circles: Establish crafting circles where women can learn, create, and exchange ideas about clothing and accessory design using recycled materials. These circles will encourage creativity, skill-sharing, and a sense of accomplishment.
Business Incubation: Provide one-on-one mentorship to budding entrepreneurs, helping them refine their business ideas, develop business plans, and access resources for sustainable growth.
Eco-Fashion Show: Host an eco-friendly fashion show featuring the creations of the participants. This event will showcase their talent, highlight sustainable fashion trends, and raise awareness about the importance of ethical fashion.
Knowledge Dissemination: Create informative content in the form of articles, videos, and podcasts that can be accessed by a wider audience. This content will promote the campaign's core values and educate people about the benefits of sustainable living.
Collaborative Events: Partner with local markets, exhibitions, and eco-friendly events to promote the work of the initiative and the participants. This will provide valuable exposure and networking opportunities.
The EmpowerHer campaign, spearheaded by the Women of Global Change India Chapter in collaboration with KOSH: The Treasure of Khadi, is a visionary initiative that empowers women and families through financial literacy, sustainable fashion, and entrepreneurship. By combining the wisdom of traditional practices with modern innovation, this campaign seeks to create a brighter future for individuals, communities, and the planet. Join us in this journey towards crafting independence with sustainability, and together, we can make a lasting impact.