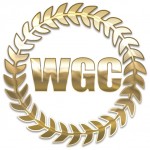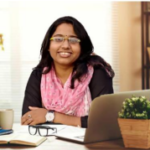 Chapter President : RICHA SAXENA
Contact : India@thewomenofglobalchange.com
Our founder in 2014 completed her B.tech in production from NSIT, New Delhi and got
settled in her job. She resigned from her job in 2016 and got admission into her masters in
renewable energy .during her masters she rose up with this idea of start-up and started
working in the same sector while studying. After completing her masters with GOLD
MEDAL AND ONGC SCHOLARSHIP .while doing her DOCTORATE in sustainable
development she started this start-up in 2020 march 12 as a textile start-up making an
innovative fabric of KHADI and named it "organic khadi" one of a kind since she worked on
the concept of biodegradability and circularity. She also focused on making the organization
work on the pillar of sustainable development and zero waste. She started this organization
with 10 women in rural community where KHADI worked earlier but due to change in
government p[policies they were committed to leave the work. So she started in those areas
as revival of the traditional KHADI
AS she started the start-up covid was there and lockdown did happened. But she didn't gave
up and tried her level best with all the efforts she can which were then considered by DRDO
and they appreciated the fabric organization made and made it highly recommendable for 3-
layer masks. DRDO marked our fabric to highly reputed hospitals like –AIIMS (NEW
DELHI),DR.RAM MANOHAR LOHIA HOSPITAL(NEW DELHI),APOLLO(MUMBAI)
to name a few. From there she gained more momentum and had orders for masks and fabric
supply raining down.
Then she never looked back with her studies she made the organization grow more. From an
organization of 10 now it grew to 1500 in last 3 year of establishment with all the ladies as
the workers.
Achievements:-
She Has Been Awarded By The Dainik Jagran For Her Spectular Work In The Times Of Covid.
Youth Face of Khadi Award From KVIC.
Council Member of WICCI From Delhi Design Council.
Khadi Exporter Of The Year 2021
Sustainable Fabric Of The Year By GEC ,The Netherlands – 2022
Green Product Award -2023 By Future Fabrics, London
12th Position In Top 75 Woman From India Received Award From President Of India-2023
3rd Of Top 8 Women In Sustainable Textile From India By Bill Gates Foundation -2023.