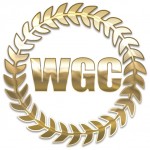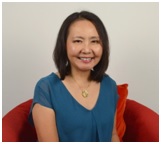 Chapter President : Anne Tham
Contact : malaysia@thewomenofglobalchange.com
Founder and Group CEO of ACE EdVenture Group, Malaysia
In 1995, Anne set off to change the learning paradigm for school students by incorporating
methods that engage the many facets of learning into her very own curriculum called the ACE EdVenture programme. This 21st century approach has gone on to develop confident, creative, innovative, collaborative, and entrepreneurial future-ready students.
What had started out as private tutoring in her own home has since flourished into a multitude of learning centres, 2 international schools, and a skills-enhancement centre. Both of ACE EdVenture's schools have been featured for 6 consecutive years in Cambridge University Student Union's annual publication that showcases the best institutes they select from all over the world, in the categories of "World-Class Education" and "Best-Practice Pioneers". Dwi Emas International School is Malaysia's first ever entrepreneurial school which teaches students practical entrepreneurial skills from age 7 and to run profitable, sustainable businesses should they choose to go down that path. To date, the ACE EdVenture programme has impacted close to 20,000 students with international expansion plans underway.
In 2016, Anne and team released ChemCaper, the world's first and award-winning Chemistry Role-Playing Game so students can actually have fun learning the subject on a platform they love. Anne continues to share her love for education and entrepreneurship on world stages which have included TEDxKL and SLUSH-XcitED, Finland. In 2017, she clinched the Female Entrepreneur of the Year and Platinum Award for Best Employer at the Star Outstanding Business Awards (SOBA) in Malaysia, and was also inducted as a member of Endeavor Global's network of entrepreneurs. Even after 35 years in education, Anne continues to push the boundaries of her vision to unleash greatness in every student through transformational education that prepares them for the real world.