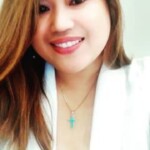 Chapter President : Lovanne Gallo
Contact : philippines@thewomenofglobalchange.com
In the field of business for the last fifteen years, Lovanne Gallo is the founder of six companies and a shareholder of three additional companies in the Philippines and UK. Lovanne is an experienced leader with a demonstrated history of working in the fields of architecture, planning, business, and non-profet sectors of industry in Philippines, United States and UK. Lovanne is a strong business development professional who holds a B.S. in Architecture degree. Additionally, Lovanne has recently expanded her business expertise into the film production industry through her new companies: Lava Lava Film Production and Beyond Reality Films which focus on educational film productions.