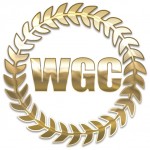 Chapter President : INTHIRANI ARUL
Contact : Vancouver@thewomenofglobalchange.com
Ambassador with the Women of Global Change, Heart Centred Human Relations Leader, Inspirational Speaker, Author of 4 books plus 2 compilation books titled The Game Changer, and Founder of SoulPath Discovery.
Inthirani is gifted to empower single parents, health care professionals, teachers or those who are looking to grow and become authentic heart-centered leaders through her divinely gifted abilities so they can live their optimum life and step into their unique purpose engaging positive action in their lives and leaving an impactful legacy behind.
Inthirani has an indepth understanding of life and the many, struggles, challenges and adversity that life can bring. She has been a caregiver since age nine when she cared for her mother who was blind and suffered from mental health. At the age of 16 she volunteered with the elderly and was awarded for the highest number of hours as a Junior volunteer.
Inthirani has taken numerous courses and trainings throughout her lifetime. Through her own intuitive and inner guidance, self-assessment, and self-discovery, she was destined, led and gifted the opportunity to participate in the Trivedi Healers Mastery program because of her fortunate affiliation with her Spiritual teacher Guruji Mahendra Kumar Trivedi. As a result, Inthirani participated in three science experiments and is now a Scientifically Validated and evidence-based Life Force Healer. Inthirani's abilities have been measured, validated, documented, and published in Scientific Peer-Reviewed Journals. Today she is a living testimonial of the Trivedi Effect. She has also graduated and has been a member of CEO SPACE and the Quantum Leap Program through Peak Potentials Training. She is a graduate of the Counselor Training Institute, and an award-winning graduate of Dale Carnegie in Public Speaking and Human Relations Training receiving both The Crashing Through Award and The Highest Award for Achievement. Inthirani's gift is an experience of inspiration and personal expansion so they can journey within their SoulPath.
Inthirani believes that within every person lives possibility and growth. It is through our own growth when one empowers oneself, they can empower others around them be it their family, their neighbors, their community and the world at large.
Inthirani believes life is about evolutionary growth and understands the importance of raising her level of consciousness and that everything is divinely guided and is there to serve us for our highest purpose. With this knowingness she believes by connecting to your SoulPath and achieving from that place of existence, you can leave a legacy with the service you were brought to this planet to gift to humanity. She also believes life has a purpose far greater than you may even be aware of. Inthirani is on a mission to become the best human being she can become and leave this world a better place than how she found it.
The Vancouver Chapter's heart mission is to work with homeless children and support families and children who need help with adoption. They are currently looking for others who are interested in this heart-centered cause or any other non-profit organizations that they can collaborate with and help.