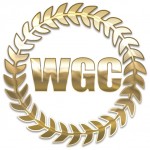 Africa Continental Executive : Precious Proscovia
Proscovia or "Precious" as many fondly call her, is a Global Child Advocate, a NeuroScience Nurse and a Social Impactologist who strategically combines her Nursing and Social Entrepreneurship background to prevent premature deaths in children and empower women, while coaching many to become Philanthro-Preneurs and Social Impactologists to Serve, Impact and leave a Legacy.
The Founder of a 501 (C)3 NonProfit Organization, Precious Kids Foundation, with a specific mission to Treat, Educate, and Empower the undeserved Orphans, Widows, and Single Mothers in rural communities of Uganda and across Africa. She spearheads FREE Massive Medical Mission camps treating thousands and providing free rarely accessible medical care to those in rural underserved African communities, a zeal birthed after the premature and preventable deaths of her father, her auntie and her grandmother all within months of each other.
She draws from her life experiences of personal tragedies and from over a decade of caring for orphans and aiming to prevent premature deaths that has led to increasing numbers of orphans and widows in Africa.
As a nurse, she masters the skill of -"prevention is better than cure",- additionally, as a financial educator, she empowers many through diverse economic empowerment programs to -"teach them how to fish"- helping them attain basic necessities and equipping them for self-sustainability to fulfill their life desires, transforming the lives of thousands.
Beyond Medical Missions, Precious speaks internationally, has been a guest on multiple stages, podcasts, TV and Radio Shows. She is a nonprofit consultant, a transformational mentor and an executive coach for others to become Philanthro-Prenuers and social Impactologists.
Raised by a single mother, and later enduring a marriage cycle of emotional, sexual and financial abuse, she skillfully weaves her compelling life story and experiences together to be the expert mentor for the youth, an advocate for orphans, widows and single mothers, a financial educator, a world change-Blazer and a connector for many she networks within her large circle of influence.
Her Philanthropic efforts and community service endeavors have taken her to many countries across the globe in service to humanity.
She is the recipient of multiple humanitarian service awards including "Iconic Women Creating A Better World for All"- from Women Economic Forum, "David Chow Humanitarian Foundation Award"- by the David Chow Foundation, "Diaspora Humanitarian service"- from Uganda Diaspora Network, "Beverly Hills Service Award" and many more.
A super networker within her "Network of Service", she is also known as "Madam Precious The Connector", and as her saying goes "I may not know everything, but I know somebody who knows somebody who knows something". She is the African Chapter President Overseer for Women of Global Change, a Women Council Member for the Women Chamber of Commerce and Industry by Women Economic Forum, a UN Member Participant and many more.
She is also an ordained minister, a musician/worshiper and an actress. She is a real estate investor and is known as an excellent event planner and the CEO of Network Of Service, a uniquely blended community of socially conscious entrepreneurs joined by their desire to change the world through Serving, Impacting and leaving a Legacy, while excelling in their businesses and sharing of their expertise and platforms to empower and transform the underserved.
With a highly energetic passion straight from the heart, Precious motivates multitudes to find life fulfillment in volunteerism and she greatly delights in taking volunteers, both Medical and Non-Medical to her motherland Uganda and other African countries to serve, share their expertise to treat and empower communities and has dedicated her life to Serving and Empowering many through skills Development, Entrepreneurship and Self-sustainability.